The modern digital world has made it complicated to organize all your marketing campaigns. From social media posts to email campaigns, blog posts, and more – sometimes it feels like you're juggling too many things at once. Marketing automation software is an excellent way to help streamline your marketing efforts.
Marketing automation is much more than just email automation. Marketing automation software can manage your entire marketing process, including customer relationship management, social media marketing, and content marketing.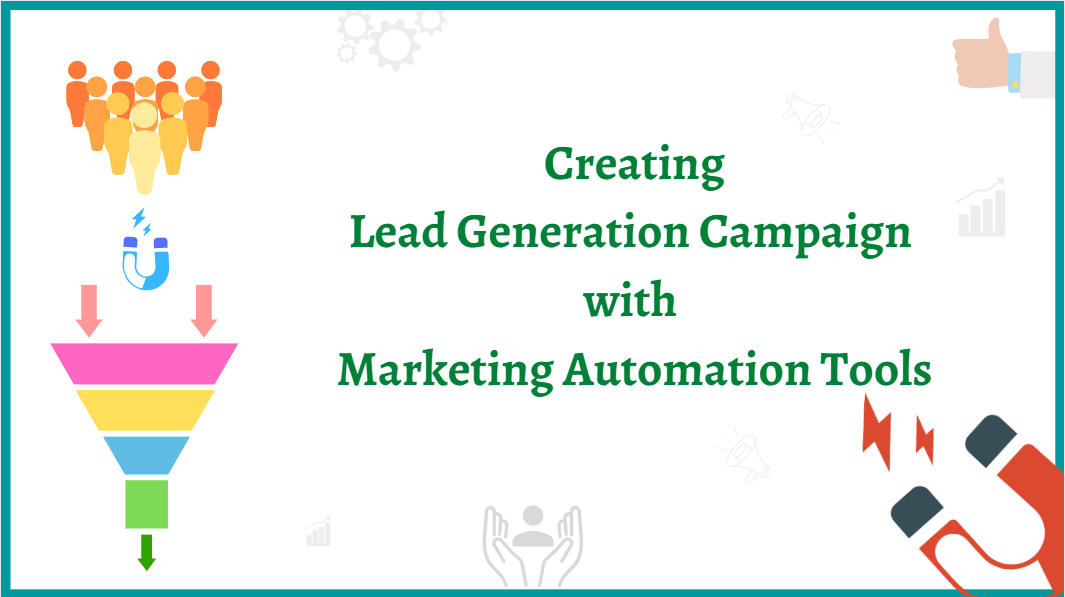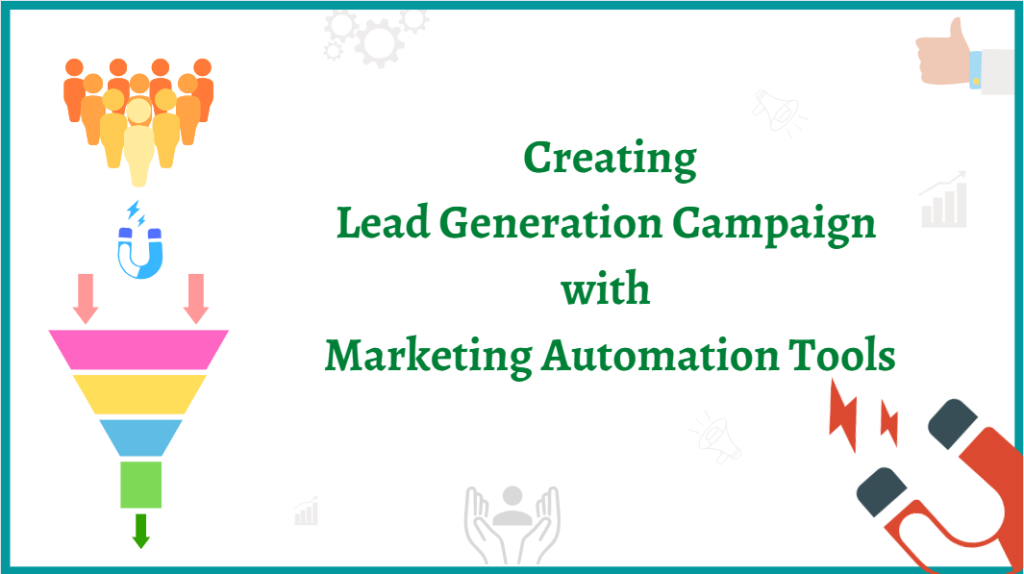 Creating an effective Lead Generation Campaign with
Marketing Automation Tools
Lead generation is a process of attracting and converting prospects into leads. It happens through different channels like email, social media, direct mail, or search engine optimization (SEO). You can make it effortless via marketing automation tools.
In the marketing automation industry, lead generation is the primary objective of any marketing campaign. Lead generation campaigns nurture leads and convert them into customers. The goal is to create a steady flow of qualified leads eventually converted into sales-ready customers.
You can use marketing automation tools for lead generation, nurturing, qualification, and conversion.
Lead generation campaign is a process that involves the following steps:
1. Identify potential leads and sources
You need to identify the potential customers who are most likely to be interested in your products or services. You can do this by sending them a newsletter or an email through the marketing automation tool.
2. Lead generation campaign flow
Plan and create a lead nurture flow to educate, inform and engage with your leads. Design your campaign to work with marketing automation tools.
3. Generate targeted content
Focus on your content to generate engagement with your leads. Over time this will grow the list of prospects, increase your business revenue and profit margins.
Understand your audience, their interests and pain points. Focus on the right message to attract the leads to your product or service. Try to provide them with the solution for their pain points. Create a content strategy that revolves around right message and pain point approach.
The nurturing step is where you will still contact these people. But in this stage, you will start to offer them more information about what they are interested in and try to move them towards your product or service.
Finally, when these people have been nurtured long enough and shown enough interest in what you offer, then it is time for conversion.
Now you know marketing automation and lead generation. But how do you pull them together?
People go through hard time creating an effective lead generation campaign with marketing automation tools. It is because they don't know how to apply the fundamental principles of marketing to their automated campaigns.
It doesn't have to be that way. Here are few tips to help you create an effective lead generation campaign with marketing automation tools.
Market research is an essential step in marketing. It helps to identify target audience and provides information on what they are looking for. Use this information to create the perfect email campaign or landing page.
It is important to segment your list based on demographics, interests, and other relevant characteristics. It allows you to target your audiences more precisely, which leads to better results.
# Create a personalized email:
Personalization is crucial to create a compelling persuasive text. In email marketing, including the recipient names in the welcome section of the email makes them feel like you're talking directly to them.
Content curation helps create relevant, beneficial, and valuable content for your audience. It helps in providing information on topics that are relevant to them regularly.
Use marketing automation software to capture leads and nurture them into customers.
Collect contact information from all possible sources (social media, email, or website) to increase conversion rates
Make use of emails and newsletters to communicate with potential customers.
Leads without a system in place to nurture will end up with a pile of leads that does nothing for your business. Marketing automation tool jumps in here to provide a space for you to nurture your leads about what you offer to benefit them. There is a lot of potential for success by correctly implementing marketing automation tools in your business.
Get our latest blogs directly to your inbox.